How To Install | Marley Twists
How to Do Marley Twists
Three Parts:
Marley twists can be intimidating if you've never made them before, but even though they are time consuming, the twists themselves are not too difficult to create. Once you pick out the right extensions, all you need to do is literally twist them into your real hair. When done well, this style can last for several weeks.
Steps
Preparing Your Hair
Pick out the right extensions.

Marley twists are made with a certain type of hair extension packaged and marketed as "Marley hair." You'll want to get extensions labeled for this hair style since they will usually come in pre-measured sections, which can make the styling process much easier and smoother.

The specific brand and other qualities are a matter of personal preference. Everyone has their own favorites, but if you want a recommendation, talk to someone who has done this style before and ask for her opinion.
Note that most affordable hair extensions are made from synthetic hair, but most synthetic hair can be treated as you treat natural hair, making it easy to care for. Nonetheless, before you buy your extensions, it is a good idea to look at the "care" instructions on the back of the package to verify that there are no peculiarities to watch out for.

Pre-soak and dry the extensions.

If hair extensions sometimes cause you irritation or if you have never used hair extensions and tend to have a sensitive scalp, you should consider soaking or spraying the extensions with a solution of water and apple cider vinegar.

Dilute 1/2 cup (125 ml) apple cider vinegar with 2 cups (500 ml) water. Soak the hair in this solution for 1 or 2 minutes. Let it dry completely before use.
Soaking the extensions in this manner can help remove the alkaline base. This base has been known to cause allergic reactions and produce such side effects as bumps, irritation, and itchiness.

Wash and dry your hair.

Before you install the twists, you should give your hair a thorough washing with shampoo and a deep conditioning with a strong conditioner. Make sure that your hair is completely dry before continuing further.

Most women find that blow drying their hair will make it less frizzy than letting it air dry, especially if you use a diffuser. Do whatever works best for your hair, however. You want your hair to be completely dry, but with as little frizz as possible.

Comb and detangle.

Comb out your hair with a wide-tooth comb. If necessary, apply a detangler product to remove any kinks or knots.

There is some debate on whether or not you should use hair oil at this stage. Generally, the verdict is "no." Your hair should be fairly straight but not slippery. Moreover, the gel you apply later on in the process will help smooth out any frizzy strands of hair as you work.
Creating Marley Twists
Separate your hair into sections.

Divide your hair into 2-inch (5-cm) sections, starting at the nape and gradually working up the back of the head and around to the sides and front of your hair.

You can either separate all the sections out at the beginning of the process or separate them out as you work. The choice is up to you, but if you are new at this and want to make sure that the sections stay even in size, you might find it easier to separate all the sections out at the beginning.
Clip each section back with a bobby pin or other clip.

Apply hair gel to one section.

Working one section at a time, apply a dot of hair gel to your natural hair, smoothing it down securely.

The hair gel gives your hair a little extra hold. Using it helps prevent the twist from unraveling when completed.
The gel can also help tame some frizziness that may occur after you wash your hair.
You can also apply a little gel as you need it during the twisting process. Gel should only be used in small dabs for the purpose of smoothing down stray pieces.

Bend a section of Marley hair.

Take one section of Marley hair from your package and bend it at the halfway point. Hold it between two fingers at this point so that it forms an upside-down U-shape.

Take this time to separate the strands of the Marley hair. Since the hair comes in tightly bundled sections, separating these sections is definitely necessary. All you really need to do is to pull down on each section a few times until you notice the hair start to unwind or loosen from its bundle. They should still be clumped together well enough to work with when done.
You should also play with both hanging ends of the section so that the hair tapers off instead of coming to a blunt, hard stop.

Place the bend around one section of your own hair.

Start with a section of hair at the back and bottom of your head. Place the bent center of your Marley hair over the top of your real hair, keeping your real hair in the center.

You should be holding three sections of hair in your hands at this point.

Braid it in place.

Braid the three sections together for about 1 inch (2.5 cm). This braid will secure the extensions in your hair.

After you braid the hair, rearrange the remaining loose ends so that you have two sections instead of three. The simplest way to do this is to split the center section in half, distributing equal amounts of the section to the two side sections.

Twist the hair to the end.

Twist the remaining two loose sections around each other, wrapping them securely enough so that they feel tight, but keeping them loose enough to prevent them from starting to coil into a spring.

After you let go of a finished twist, it will likely spring back a little and feel somewhat loose. This should not be a problem, though. The twist is still thick enough to stay in place.

Tidy the end.

Use scissors or a razor blade to shave off any hair that extends past your desired length. Seal the end by dipping it into boiling water.

When cutting off the excess hair, use the sharp side of the blade and carefully pass it over the ends at a vertical angle. This creates a more natural looking end. Do not cut the hair straight across as though you were cutting into a piece of paper.
Boil the water in a saucepan on the stove. After it reaches a boil, remove it from the heat and dip your hair into it then. Do not dip the ends of your hair into the boiling water while it is still over an active heating element on your stove.
Dry the ends with a towel when done.

Repeat as needed.

Use the same procedure outlined above with the remaining sections of your hair. Continue twisting in Marley extensions until your entire hair has been styled.

Only leave the hair in the boiling water for a few seconds. Dry them off with a towel when done.
For added flair, you can also curl the untwisted ends of each section with perm rods or a curling iron, but doing so is only optional.
Caring for Marley Twists
Wash your hair using spray bottles.

You can maintain your usual hair washing routine as far as frequency is concerned, but to maintain the integrity of your twists, you should spray your scalp with diluted shampoo from a spray bottle. Rinse using a spray bottle of water.

Fill one-eighth of the spray bottle with shampoo and the rest with water. Shake well to combine before use.
Your main attention should be on the scalp rather than on the hair itself.
It is far better to clean your hair using spray bottles than to rinse the Marley twists under running water. Once soaked, the twists are very heavy. They can also take about two days to dry from a soaked state.
Try to wash your scalp in this manner once a week. If you normally need to wash your hair more frequently than this, try using diluted shampoo once a week and dry shampoo for the in-between washings.

Apply hair oil.

At night, spray the scalp with water and follow by rubbing in a little oil, such as olive oil or coconut oil. Taking these steps can prevent both your scalp and hair from drying out too severely.

If your scalp is especially dry, you may need to do this every night. If your hair and scalp are fairly normal, though, two to three times each week will usually be enough.
Aside from olive oil and coconut oil, peppermint oil and Jamaican Black Castor Oil (JBCO) are also good options.

Use mousse or stay-in conditioner as needed.

If your hair is especially frizzy, you can carefully apply a little mousse or stay-in conditioner over edges. Only do this on an "as needed" basis, though.

Avoid using creamy conditioners since these can leave unsightly and inconvenient build-up in your twists. Liquid leave-in conditioners are your best bet if you opt for a conditioner.

Protect your twists while sleeping.

To keep your hairstyle safe even at night, pull the twists back into a loose ponytail or bun and cover them with a silk or satin scarf.

You can provide your twists with additional protection by placing a satin cap over them or by sleeping on a satin pillow.
On average, Marley twists that are well cared for can last for two to four weeks. At that point, the twists will begin to look too frizzy, uneven, or otherwise messy to continue on. You can redo the twists at this point, and many report that redoing twists takes less time than making twists for the first time. Otherwise, you can take the twists down and the extensions out, and move on to the next hairstyle.
Community Q&A
Question

Will marley twists make my hair grow longer?

wikiHow Contributor

Community Answer

Marley twists are a protective style which can help your hair grow longer, as long as you take care of your hair. Keep your scalp clean while having this style and don't leave the twists in for more than three months.

Question

Do I need to put in extensions?

wikiHow Contributor

Community Answer

For this chunky twist style, yes. You have to use extensions known as Marley hair. You are free to just twist your own hair, it just won't be "Marley twists" unless you use extensions.

Question

Does Marley twist eat up the hairline?

wikiHow Contributor

Community Answer

No. Your hairline will be eaten only if you hold the twists too tightly to the hair, or do a lot of manipulation in styling the twists.

Question

How do I order the hair?

wikiHow Contributor

Community Answer

You can either purchase at a local hair supply store or online. There's a hair extensions website called Bellami, which is very popular and sells high-quality extensions.
Ask a Question
200 characters left
Include your email address to get a message when this question is answered.
Things You'll Need
3 to 4 packs of Marley hair

Wide tooth comb

Hair clips or pins

Saucepan of boiling water

Hair gel

Apple cider vinegar diluted with water

Spray bottles

Diluted shampoo

Hair oil

Satin or silk scarf
Article Info
Categories:
In other languages:
Русский: , Italiano: , Español: , Português: , Français: , Deutsch: , Bahasa Indonesia:
Thanks to all authors for creating a page that has been read 249,957 times.
Video: DIY: How To Do Your Own Marley Twists! | Natural Hair Protective Styling
How to Do Marley Twists images
2019 year - How to Do Marley Twists pictures
How to Do Marley Twists recommend photo
How to Do Marley Twists foto
How to Do Marley Twists new photo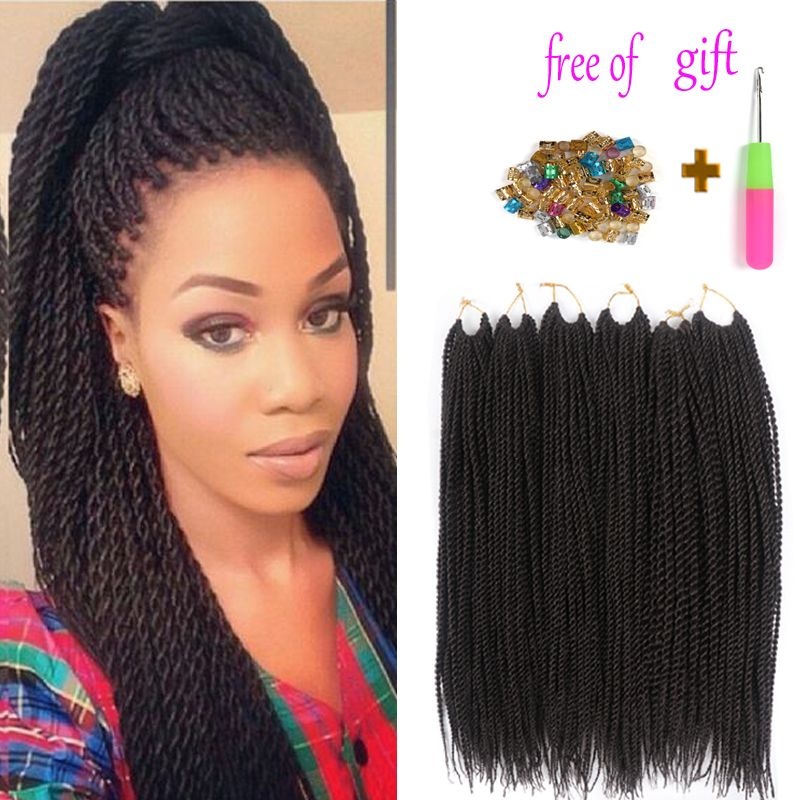 photo How to Do Marley Twists
Watch How to Do Marley Twists video
Communication on this topic: How to Do Marley Twists, how-to-do-marley-twists/ , how-to-do-marley-twists/
Related News
4 Camping Gear Essentials Youll Need To Conquer Mother Nature
Interior Design Predictions for 2015
How to Prepare for a Management Presentation
How to Save Music from Websites
Here's What to Know If You Work Out At Night
Planned Parenthood Will Launch 10 New Video Chat Abortion Locations in 2019
Mandy89
How to Enjoy a Weekend in Madrid, Spain
Report: Naomi Campbell and Her Married Billionaire Boyfriend Call ItQuits
I Tried It: Color-Correcting Treatments for Red, Sensitive Skin
10 Delicious Pasta Dishes Made With Veggie Noodles
Date: 09.12.2018, 12:16 / Views: 42262
---