It's grape leaf time! Late spring wherever you are is the grape vine pictures photos time to harvest grape leaves for cooking, most especially for making dolmades.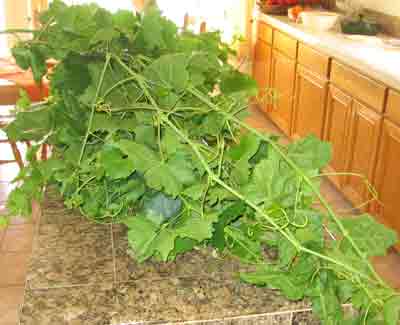 I usually forget to do this until the grape vines are going all over the place and need some trimming. As you can see, I brought an armload into the kitchen, but I won't be using all these leaves. We use only the more tender leaves on the last couple of feet of each vine.
Use scissors to snip each usable leaf off the vine, cutting the stem flush with the leaf. What do I mean by "usable"? We want the leaves to be young and tender, yet big enough to roll around a blob of filling. The palm of your hand is the ideal size. Take a look at the leaves below.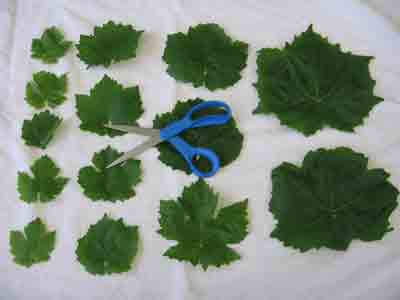 The column of leaves furthest to the left are pretty small. They'll make lovely fancy dolmadakia, but they'll slow you down because you'll have to do more and fussier rolling of leaves around filling. The two middle columns of leaves are perfect. The two big leaves in the rightmost column are too tough for stuffing, but I won't throw them away because I can use them to line the pan when I make the dolmades.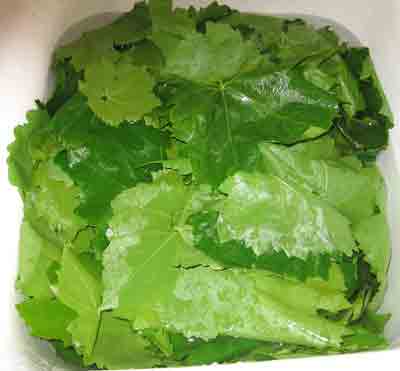 Rinse the leaves in a sink full of water and drain them, then repeat.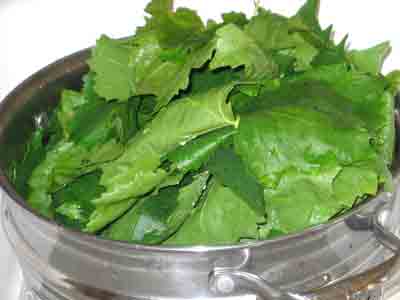 Make a stack of approximately 25 leaves.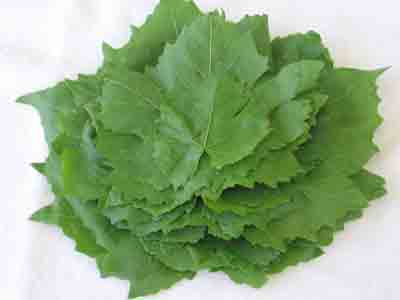 Roll the stack up…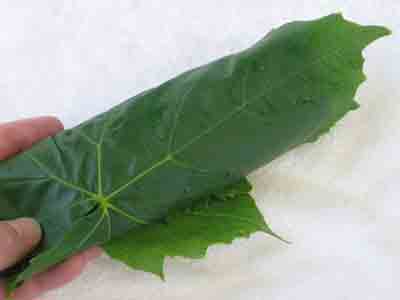 …and then tie it with string or sewing thread.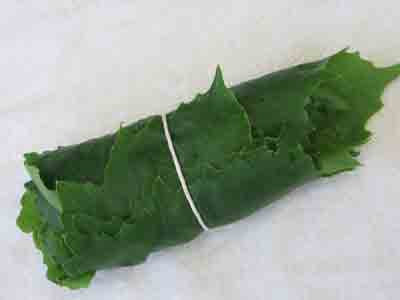 Here's what I got for that huge armload of vines.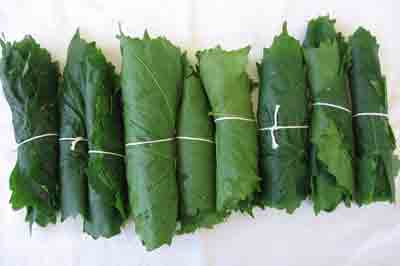 Dip each bundle in boiling salted water and remove it right away.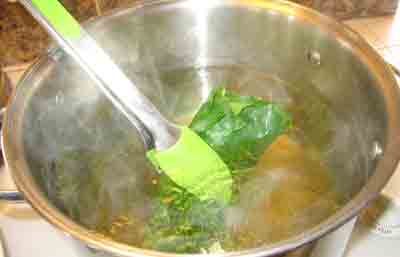 Let them cool.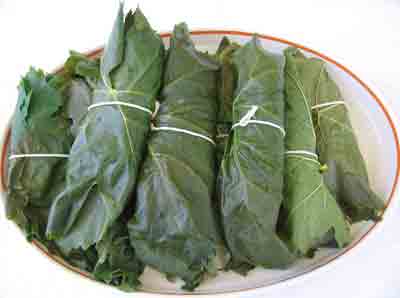 Put the bundles in plastic and freeze. You can actually use them right away, if you have the energy. I never do!
This is the method I learned from Mama, but there are other methods for preserving grape leaves. Nancy Gaifyllia at About.com gives a variety of techniques for grape leaves. Check out her article
ШОКИРУЮЩИЕ НОВОСТИ
Related News
Fairfield county wedding photographers
Photocopiable material for teachers
Govinda dasa college photos
Pixels photography green bay
Online photo cartoon converter
World press foto 2019
Canon 1200mm telephoto lens